Incendium's owners are selling the company to Norwegian Bliksund. The transaction reflects our wish to move into a wider environment which can establish a basis for greater international expansion and accelerate product development, to the benefit of both new and existing customers.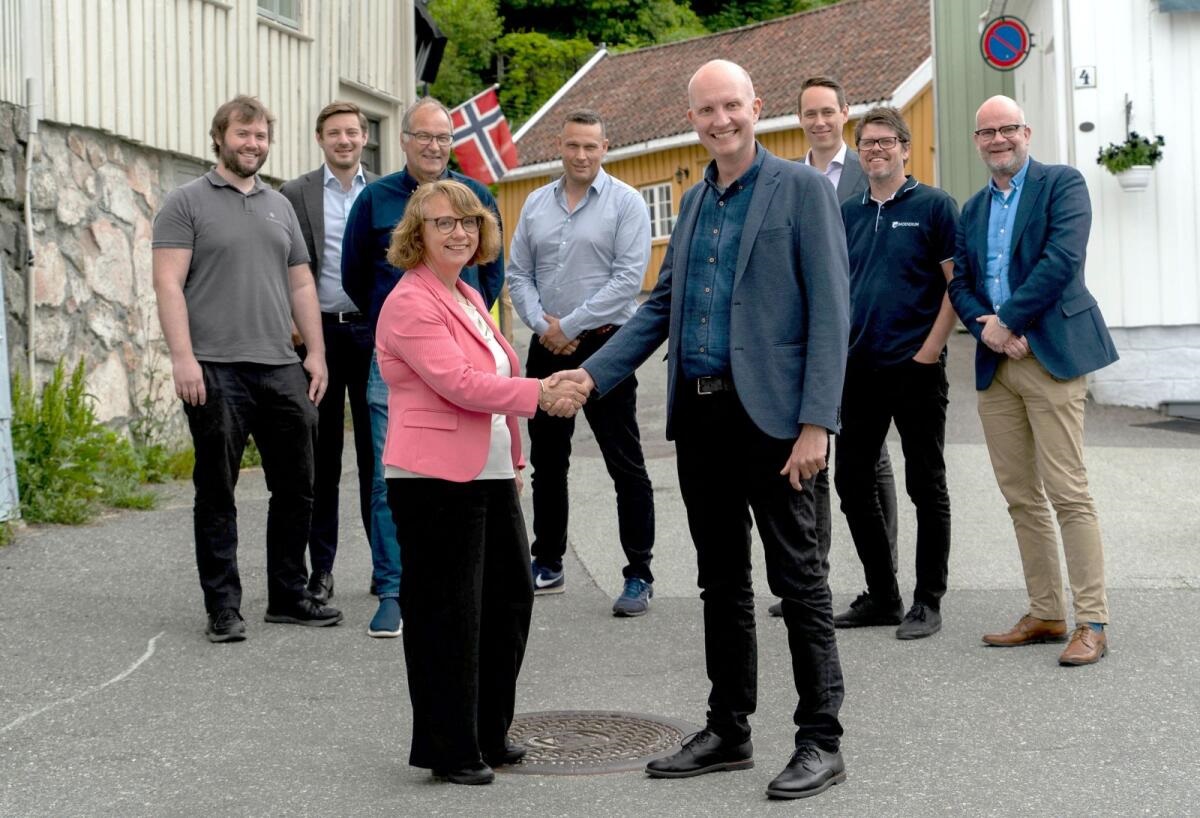 Our live stream solutions and Bliksund's products complement each other, and the companies already have many customers in common. This will mean a strengthening of the Scandinavian foundation and will provide a good basis for international expansion. 
Since early 2009, we have built up a leading position in secure video solutions for the emergency response sector in the Nordic region. Our software, IncidentShare, is a user-friendly, intuitive video-sharing solution which provides better situational awareness, simpler coordination, optimised resource allocation, and improved possibilities for evaluation and training. IncidentShare handles live video from mobile phones, drones, vehicles, bodycams and other IoT devices. Operators at emergency call centres can for example quickly and securely receive a live video feed from callers.
Through their collaboration in the Swedish-Norwegian project "Prehospital video i samverkan" (PreVis), Incendium and Bliksund saw how their solutions complemented each other and how, together, they could meet the rising demand for live video in the ambulance service. Together with the company's Swedish owner, Monterro, Bliksund sees great potential for such joint solutions, both in the Nordic region and internationally.
With Incendium's expertise in live video and our common vision, the companies are a great match. We are constantly developing our solutions, and the use of live video in emergency situations is in demand. By integrating Incendium's solutions with our own, we can offer solutions that will give emergency responders an even better and more straightforward working life. At the same time, it will also strengthen our position internationally
Ready for the international market
Like Bliksund, Incendium has many years of experience in providing solutions for the emergency, police and healthcare sectors. We also have a strong focus on the insurance industry, and this will continue to be a cornerstone of the our strategy.
The company's customer list in Denmark includes the Danish Police, the Danish Emergency Management Agency, fire brigades, medical services, emergency call centres and insurance companies. A large proportion of its customers are Norwegian, in the form of '110' centres, fire brigades, emergency medical services and emergency call centres, but its solutions are also used by customers in the rest of the EU and around the world.
The first integrations between Bliksund's prehospital electronic health record, EWA, and Incendium's video solution, IncidentShare, are already in place. This provides better decision support and allows ambulance drivers to consult a doctor, who can watch live video of the patient in the ambulance. The doctor can also monitor the patient's vital signs and other measurements in real time. The companies are also examining how the solutions can be integrated and thereby help other user groups.
Through our collaboration, we have seen how the software of our two companies fits together and can meet the rising need for video solutions. Like Bliksund, our solutions have been developed in close dialogue and collaboration with the users, to ensure user-friendliness in daily operations. Becoming part of Bliksund fits well with our vision and work culture, and we look forward to having the increased capacity to become even better at developing and improving our customers' solutions and creating greater international awareness of the usefulness of our tools
A milestone
The investment company Monterro, which specialises in Nordic software companies, invested in Bliksund in February 2021. With a focus on international expansion and further development of Bliksund's digital platform, they also see great potential in joint solutions from Incendium and Bliksund.
This is a milestone for Bliksund, and it accords with the growth strategy set for the company. The acquisition is an important step in the further development of Bliksund's solutions and international efforts, says Roald Hunvik, partner and country manager for Norway at Monterro. 
Since the entry of Monterro, Bliksund has set up offices in Oslo and Lund, as well as a development department in Vietnam. With Incendium on board, they now also have a Danish presence with branches in Thisted, Roskilde and Aalborg, as well as nine new employees. The acquisition is subject to final approval by the Danish Business Authority.
Our mission is to help those who help. An important part of Bliksund's DNA and culture is a short distance to the users and a focus on user-friendly solutions. In addition to getting Incendium's solutions on board, we are also gaining a team of highly competent people who are passionate about the same things that we are. We are very much looking forward to working even more closely together, says Janne T. Morstøl, CEO of Bliksund.

Bliksund AS
We help those who help
Bliksund is a leading Norwegian supplier of software solutions to the health and emergency sectors. With extensive experience of the industry, Bliksund is digitising the everyday lives of emergency and healthcare workers both nationally and internationally. The company's solution provides control, flow and overview, both in the everyday work and in emergency situations. Bliksund was founded in 2010 and employs more than 45 people at its head office in Grimstad and at its branches in Oslo, Sweden and Vietnam. For more information, see:
www.bliksund.no