Bliksund and Incendium win Swedish-Norwegian pre-hospital tender
As part of its participation in the Swedish-Norwegian project "Prehospital video in co-operation" (PreViS), Incendium is developing a new innovative video solution to support prehospital services in collaboration with the Norwegian company Bliksund.
The focus of the PreViS project is to examine solutions and identify benefits that can be achieved by using video communication in a prehospital context. The aim is to ensure that as many patients as possible receive secure care, where they are. Bliksund and Incendium will thereby contribute to development and innovation, and establish a platform that in the long term can operate in prehospital units in Sweden and Norway.
In concrete terms, the technology will help to reduce hospital admissions and ensure that patients receive the right treatment at as early a time as possible.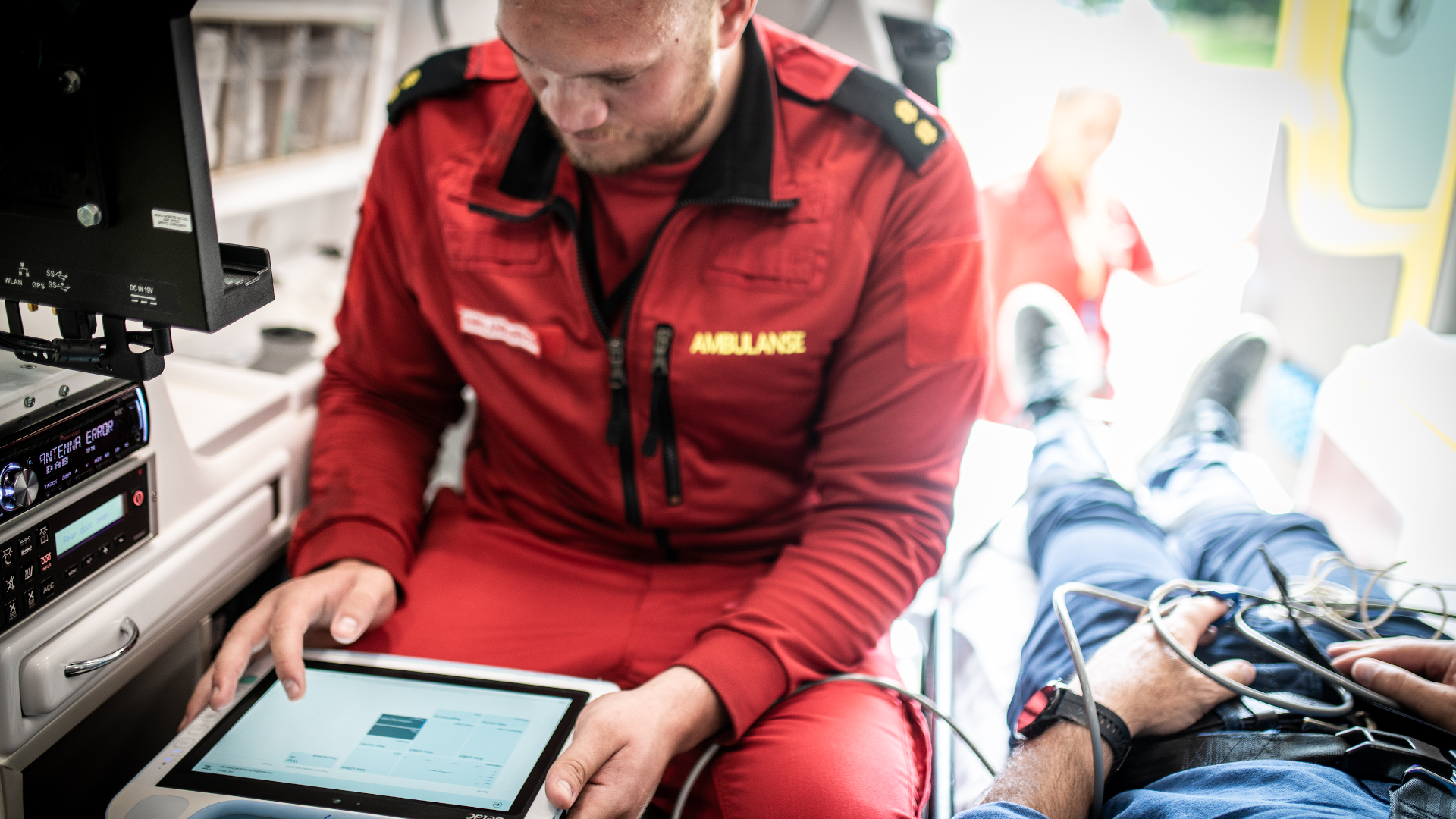 Video communication integrated into the electronic medical record
Through its position as a supplier of electronic medical records to the ambulance service in Norway, Bliksund has acquired a good knowledge of the needs of the prehospital sector, and with Incendium's expertise in real-time video streaming, the companies complement each other and have therefore chosen to collaborate on the PreViS project.
The project will combine Bliksunds electronic medical record, EWA, with Incendium's video solution, IncidentShare. This will for example enable ambulance emergency responders to have a conversation with a doctor, who can see both a video stream of the patient in the ambulance and at the same time other data from the patient in real time.
Innovation is an important part of our DNA, and we wish to constantly adapt our solutions to the everyday lives and needs of our users. The use of video streaming in prehospital services is in demand, and together with Incendium, we can contribute innovative solutions to the project that will simplify and improve the daily lives of healthcare workers, as well as enabling units to allocate resources more efficiently
Contributing to better treatment and decision support
Through their technologies, Bliksund and Incendium hope to contribute to fewer hospital admissions, timely and correct treatment, and the elimination of unnecessary transport, which can be a burden for both ambulance crews and patients.
Bliksund already possesses very good technology to support the prehospital area. By combining our innovative technologies, we can together help to provide faster diagnosis and more advanced treatment at an earlier stage, and closer to where the patient is. This fits in well with the PreViS project and with Incendium's aim to create greater security through better communication

Bliksund is a leading supplier of software solutions to the emergency and healthcare sectors. With broad experience in the industry, Bliksund is helping to digitise everyday life for employees in the emergency services and healthcare sector, both nationally and internationally. "We help those who help." Bliksund has around 40 employees and is headquartered in Grimstad, Norway