Østjyllands Brandvæsen in Denmark has just received a custom-built incident command vehicle with a complete mobile streaming solution from INCENDIUM. 
Én route!
This custom-built incident command vehicle has a PTZ dash camera in the front and a whiteboard camera in the rear hatch, this advanced incident command vehicle can stream live video to the PSAP to enhance communication and situational awareness. Notices how the PTZ camera has been integrated into the dashboard.
PTZ camera
Discreetly mounted, palm-sized PTZ camera that fits in anywhere. Perfect for vehicle installations, it offers an affordable way to see the big picture – and all the important details. 
71° horizontal field of view. PTZ functionality – with 5x optical zoom and autofocus – lets you benefit from sweeping overviews and zoom in to get the details. Full HDTV 1080p resolution ensures great image usability.

Whiteboard camera
Capture all the scribbling action of the tactical plan and send it to the Command Centre, and/or smartphones of remote crew members in real-time. This camera captures the entire whiteboard with a 102° lens and can easily be fitted in the ceiling of the rear hatch of the command vehicle.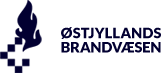 Østjyllands Brandvæsen
camera solution + IncidentShare
Learn How Everything Works:
When the Incident Commander opens the rear hatch of the vehicle an I/O trigger starts the live streaming automatically from the fitted camera which is filming all scribbling on the whiteboard

. A microphone stream audio so all activities can be monitored remotely.

 

The PSAP operator, who dispatch all

 

Østjylland Brandvæsen

 resources can immediately see and hear the live feed from the camera.
Through the IncidentShare app, the crew members can monitor or receive recorded video from e.g. the caller or bystanders smartphone so they can mentally prepare for the emergency or plan actions to review the tactics. 
All streams are recorded and can be played back when needed for learning purposes or evaluations. This is all done by the IncidentShare web interface.