New drone vehicle to MEKS, a provider of unmanned aerial systems (UAS) solutions for Emergency Services.
Ready to deploy
By combining innovative drones from DJI with high-quality secure video streaming introduce an unmatched video sharing capabilities for a wide range of end-users within the emergency preparedness, law enforcement, search and rescue, security organizations and industrial and commercial inspections in the region of southern Denmark.
These organizations and agencies can now request a fully equipped unmanned aerial vehicle with optical or thermal cameras. Incendium's secure mobile cellular network technology enables a versatile hotspot around the vehicle, enabling the drone pilot to transmit live video captured by the UAV to literally any place in the world. This makes MEKS a vital solution in mission-critical situations where reliable capture and transmission of secure live video is demanded.

Antenna
Data, like streaming video, has become an integral part of emergency responders' daily communications. Optimal communications, in crucial emergency response situations, can be ensured by a multi-frequency antenna and the Uplink Unit®

Router
Uplink Unit™ is a high-performance dual LTE internet router unit. It is purpose-built for mobility to provide secure connectivity for mission-critical applications.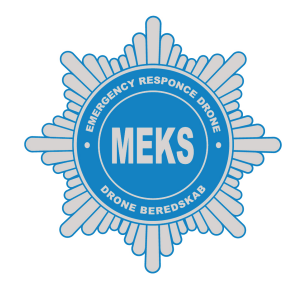 MEKS
Uplink Unit + IncidentShare®
CEO Kim Christensen, from MEKS, explains that the new command and control vehicle is capable of launching a drone within minutes upon arriving on the incident site.
Aerial coverage and secure real-time video can be transmitted to first responder teams guiding and helping them to minimize risk and help organizations and agencies in a wide variety of incidents or natural disasters.